WOW EVENTS
Internal communication | launches | client events | conferences | incentives
Do. Don`t try!
Only events with a WOW effect!
21 AASTAT KOGEMUST
A reputable event planner in Estonia!
Our team is specialized in creating events and idea solutions on the basis of the client's desires and business specificity.
We offer all services related to event marketing – from internal communication to organizing conferences.
An honest relationship with the client is of the utmost importance for us!
we always do what we promised to do and we will stick to deadlines.
Our experience
21 aastat
More than 1500 events
Working hours
On events 24/7
Kontoris: E-R  9.00 – 17.00
Your Event!
You enjoy and
everything is running smooth!
Our Mission
Our mission is to provide events with special solutions to corporate clients, using honest communication, responsibility and professional project management to ensure that the result is of high quality and as desired. This gives the client more time to stay involved in their main area of activity.
Our vision
Our vision is to be the first choice of a corporate customer in order to get the best and most suitable event.
"Thank you for excellent organizing. I know that this came with a lot of work and effort on your part. Everything worked and the guests were happy. I believe that most of them were positively surprised. Thank you again for all this!"
Arras Construction Furniture OÜ usaldas sel korral oma 20-da juubeliürituse WOW Eventsile ning võib öelda, et see üritus oli tõesti wow! Nii Arras CF töötajad kui kliendid jäid sündmusega igati rahule! Suured tänud Anne-Lyle, kes kogu ürituse oli professionaalselt ära organiseerinud 😊.
Ja päris ausalt, meie inimesed veel pea kuu hiljem meenutavad seda toredat sündmust 😊!
Meie soov oli korraldada väga eksklusiivne veoki esitlus, milline toimub ainult iga 20 aasta tagant.
Oleme väga õnnelikud superhästi korraldatud ja ladusa peo üle. Valitud artistid harmoniseerusid hästi. Klientide ja kaastöötajate poolt saadud tagasiside sündmuse organiseerimise kohta väärib ainult kiidusõnu.
"My cooperation with Wow Events has been pleasant, inspiring and successful. Working with Wow Events has been exciting and everything runs like clockwork. They ask a lot from themselves and others and the result is worth it! I would like to thank the entire staff of Wow Events!"
"Hei-Suur suur aitäh taas õnnestunud ürituse eest. Siiani olen ainult kiidusõnu kuulnud, nii Kralli, Pipi kui bändi kohta.Rahvas läks teema ja kostüümidega kaasa ja kõik tegevused sobisid hästi. Atmosfäär oli vaba ja suvine. Ja bänd suutis väga hästi meie naised tantsuplatsile meelitada 🙂 Nii et 5+ :)"
Tänan WOW tiimi mõistva suhtumise ja paindlikkuse eest! Alustasime 2020. aasta alguses kolmesajale inimesele kavandatud tavakonverentsi ettevalmistusi, aga lõpetasime septembri lõpus telesaate formaadis hübriidkonverentsiga. Kõik toimis laitmatult ja nii nagu kokku lepitud, lavakujundus oli üle ootuste äge ning kohapeal tekkinud küsimused lahendati koheselt ja paindlikult.
"This was one of the most professionally organized parties I have ever been, and I also got a lot of positive feedback from our Japanese customers"
"Oleme WOW Eventsiga teinud koostööd alates 2017 aastast ja alati super-rahule jäänud. Kogu meeskond on läbi teekonna 100% kohal ja kaasas. Kõikide väljakutsetega, mis aegajalt ikka ürituse planeerimist saadavad, on nad suurepäraselt hakkama saanud ning meie üritused tänu nende kaasabile alati õnnetustunud. Imelised ja loovad inimesed, kes alati kuulavad klienti, peavad kokkulepetest kinni ning hoolivad päriselt, et üritus oleks meie nägu- see on WOW."
Our Team
can handle anything
Tiina Kaldma
tiina ( ät ) wowevents.eu
Tiina pulls the strings behind the stage and considers the result and happy faces at events to be the best motivating force. Tiina enjoys the process of the original idea turning into a polished event with technical planning, inspiring the client as well as our team. Tiina is a big fan of sports, follows nearly all sports broadcasts and gets her adrenaline fix by serving as the navigator in a rally car as well as by riding a motorbike herself. She creates beauty by setting up fireworks in the sky.
Anne-Ly Ridal
anne ( ät ) wowevents.eu
Anne-Ly does things that Olavi and Virgo aren't always good at. She's the one to form connections, sells and maintains projects. If there are any challenges that call for cast-iron nerves and sorting out every last detail then Anne-Ly will do that with no effort at all, having been involved in the team of WOW Events since 2002. Anne-Ly is a true lady whose passion is classical music and who can easily manage singing operetta arias as well as organizing large events.
Olavi Ruhno
olavi ( ät ) wowevents.eu
Olavi Ruhno is the company's founder, CEO, the one who brought it through the recession and a well-known face on the Estonian market. When Olavi is not in the office, he's teaching students at Tallinn University. Olavi has a large family at home, meaning that there are no standard situations and his whole life is like a field trip all the time. Olavi recharges his batteries by discovering new places on motorbike or playing the guitar just for fun. The team of WOW Events has also caught the music bug and so we've taken part in the Corporate Bands competition, where we received the Audience Special Award, Best Lead Singer as well as Best Marketed Band awards.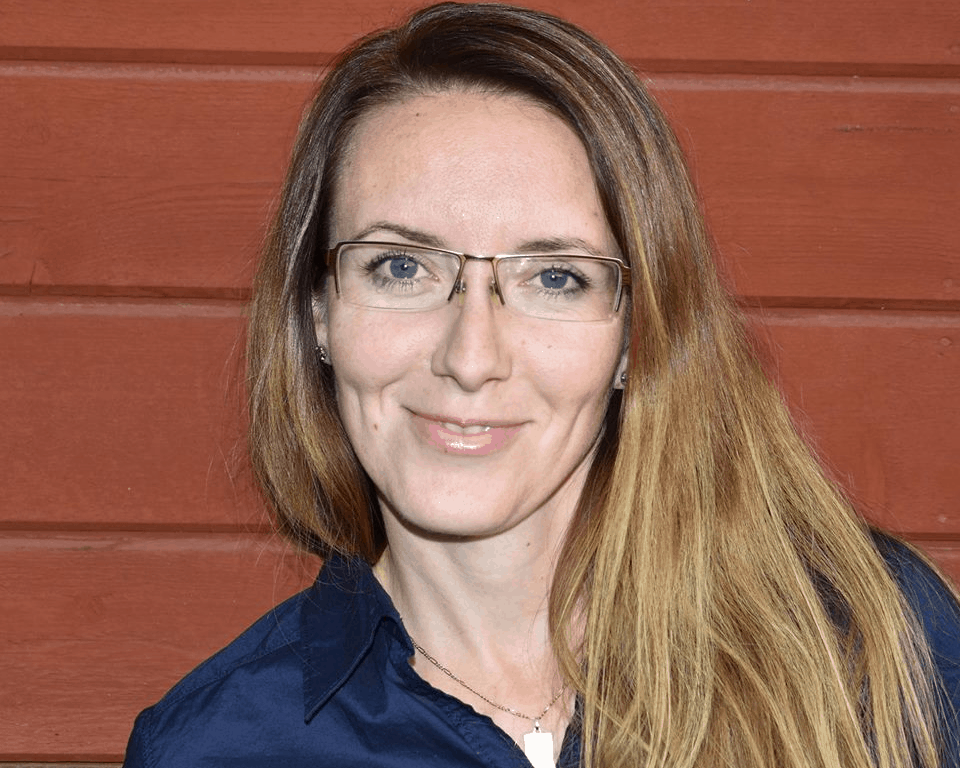 Mari-Liis Tenno
Turunduse projektijuht
sales ( ät ) wowevents.eu
Mari-Liis on turundusvaldkonna ekspert, kelle kogemused ulatuvad strateegilise turunduse juhtimisest ja brändingust kuni sündmusturunduse, reklaami ning sotsiaalmeedia turunduseni.
Lisaks igapäevasele ettevõtete nõustamisele on ta Turunduskonverentsi peakorraldaja ja Eesti ajaloo suurima konverentsi, JCI World Congress 2019, turundus- ja kommunikatsioonidirektor.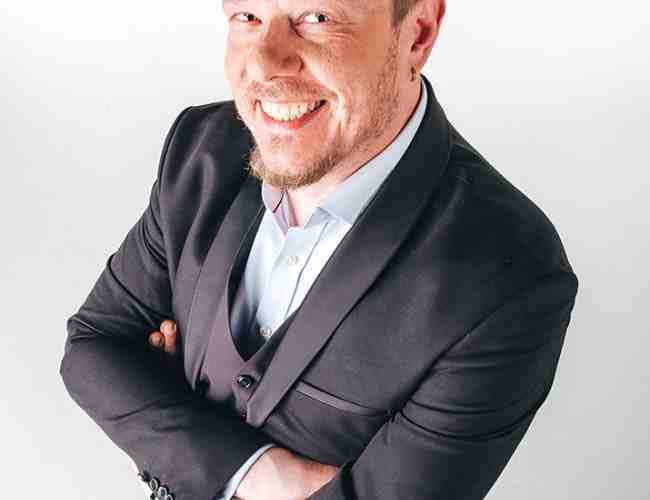 Virgo Jaani
virgo ( ät ) wowevents.eu
Virgo Jaani is the company's founder and creative manager and when he's not currently in the office, he's managing his self-created portals Pulmad.ee, Helitehnikarent.ee, Pulmadeks.ee and ... In a word, he's a creative person who'll give you ten ideas per minute when talking to him and you can only hope for enough time and opportunities to bring them all to fruition.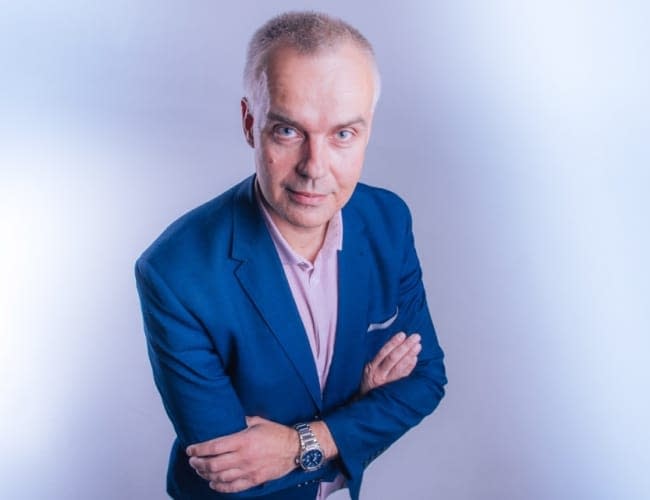 Erkki Šanin
When special things happen, Erkki is always there. Erkki's firm hand can be seen in various projects of WOW Events which need a man who's good at a thousand different things. Erkki's job is his hobby, fulfillment and lifestyle where his good communication and people skills are utilized well.
Saada meile oma päring. Arutame läbi ürituse vajadused ja teeme Sulle parima pakkumise!
WOW, mis üritused!
Liitu meie uudiskirjaga ja tea mis toimub!